The Bodhisattva Precepts
– Living an Awakened Life
Zoom Only
A 6-class Zoom series led by Sensei George Mukei Horner and Dharma-Holder Lorraine Gessho Kumpf
September 24; October 1, 8, 22, 29; November 5 (PT)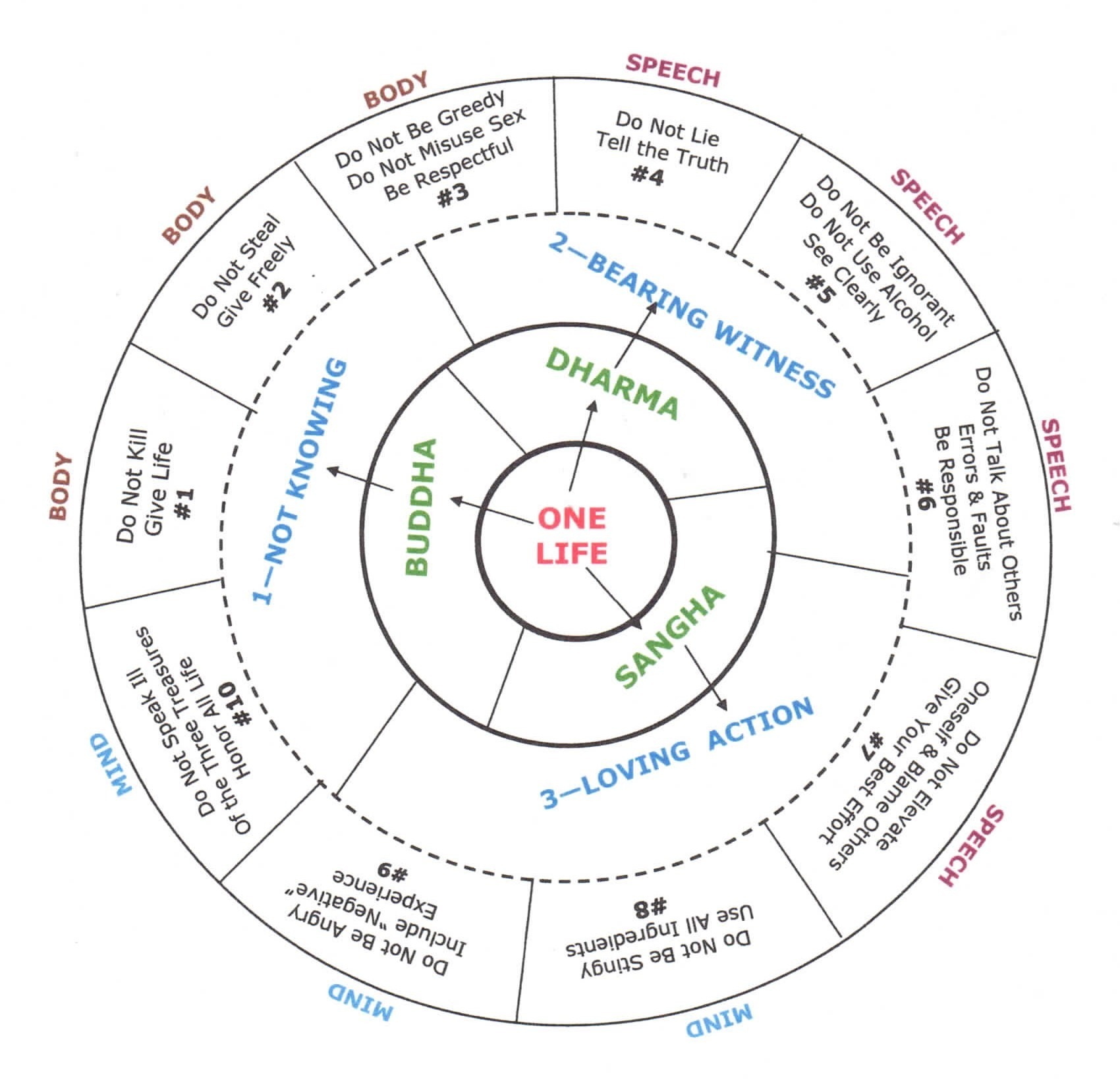 This fall we are offering an online class series on the Zen Bodhisattva Precepts. There will be 6 classes at 2 hours each (with perhaps a short personal-needs break in the middle).
Everyone is invited to attend. Beginners are especially encouraged.
The study of the Zen Bodhisattva precepts is an integral part of Zen practice. Traditionally, the Zen Precepts are studied formally at the end of long years of training. We have found that, due to a lack of grounding in Zen as part of our Western cultural upbringing, it is important and useful for us to study the precepts at the beginning, middle and end of training, so that the precepts anchor themselves within the functioning of our daily lives.
The ZCLA Precept & Jukai Series is offered to anyone who wishes to study the Zen Bodhisattva precepts and to consider whether to receive Jukai. Practitioners are encouraged to study the precepts regardless of whether one decides to receive Jukai or not. The decision to receive Jukai is a personal choice and not a requirement for ZCLA membership.
Other key notes:
To receive Jukai (taking refuge and formally receiving the precepts through a ceremony for Lay Buddhist Ordination) at ZCLA, the precept class is a prerequisite.
Because precept practice is a ZCLA core practice, everyone is encouraged to take this series at some point, even if you have no interest in Jukai.
Those who have taken the precept class before are welcome to take it again.
In addition to these precept classes, for those interested in receiving Jukai there will be classes on Jukai offered at a later date.
The class schedule is:

Saturdays 1:30 – 3:30 p.m. (PT)
September 24; October 1, 8, 22, 29; November 5
Cost: $150 for Members; $240 for Non-Members
If there are concerns about cost, contact Myoki at programsteward@zcla.org.
Pay & Register Here