Three Tenets Mala Practice
---
A practice created by Roshi Egyoku Nakao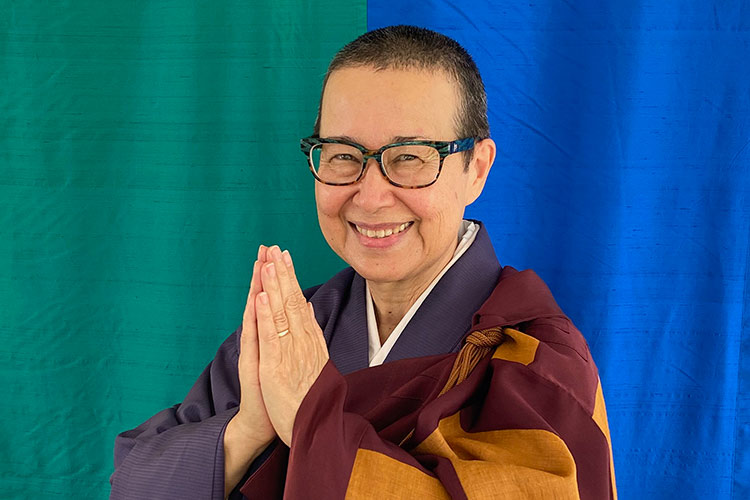 ♦ What are the Three Tenets?
The Three Tenets were formulated by Roshi Bernie and the founding teachers of the Zen Peacemaker Order in 1997. The Tenets are:
Not-Knowing by giving up fixed ideas about yourself, others, and the universe.
Bearing Witness to the joy and suffering of the world without attachment or judgment.
Taking Action that arises from Not- Knowing and Bearing Witness.
---
♦ What is the Three Tenets Mala Practice?
The Three Tenets Mala (3TM) is a process mala with a clear framework which centers you in the oneness of life. The mala can be used in any situation. No situation is too big or too small; too serious or too mundane. Use it when you feel stuck and confused, want to express appreciation, are in a challenging situation, or to reflect about an aspect of your life, and so forth.
The practice involves creating a circle of mala beads and then going through each bead in a purposeful and meditative way, the entire process of which is explained below.
---
♦ How do I put together my own Mala?
The process is very simple. You will need to acquire a short list of materials and then can proceed to assemble the Mala on your own.
Here are the instructions on how to make your Mala.
Also view the second video at the bottom of the page, where Dharma Holder Jitsujo leads a class through the steps of assembling a Mala.
---
♦ What is the entire 3TM practice?
Here is a PDF explaining the entire Mala process, including a short summary, to keep with your Mala. For a complete explanation, the first video below is an hour-long class that Roshi Egyoku gave in May of 2021, going through the entire process.