Intro to Zen Meditation Class
Sundays • On Zoom • 10am to 11:30am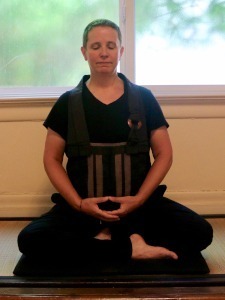 In this online meditation class, a ZCLA instructor will demonstrate how to do basic Zen meditation (zazen). Topics will include the different postures available to meditators, what to do with thoughts during meditation and basic breathing practices. Everyone will meditate for a short amount of time during the class and there will be time to ask questions and for the instructor to talk about next steps.

The class takes place on various Sundays. To see the list of upcoming dates, check the registration section of this page.

This class will take place virtually on the Zoom platform. After registering, you will receive the Zoom link and more instructions via email. For any questions, please email Kaigen at jljonathan@gmail.com or Jitsujo at jitsujo8@gmail.com.
We request a donation of $10 for taking this class. However, no one is turned away for lack of funds. After you submit the registration form, you will be taken to a page where you have the option of donating, but it is not required.