Upcoming Events
VIRTUAL DHARMA SCHEDULE (no on-site activities till further notice )
Here are some current ways to practice together online.  We will be adding more ways on an ongoing basis, so stay tuned to this page and our calendar.   Please maintain Zendo decorum for all activities.  If you need to take care of personal needs, please turn off your video screen.  If you are on our email list, you have been sent the links for all streaming events.  If you are not on our email list and wish to participate, please sign-up for our email list at the bottom of our Home page.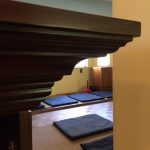 Streaming Morning Zazen from our Zendo: Wednesday – Friday 6:00-7:00 a.m. Followed by morning service
Exploring Your Practice: Wednesdays, 7:00-8:15 p.m. All welcome to drop in online weekly for zazen, a teaching and sharing about practice. No rsvp necessary.
Public Face-to-Face with Roshi Egyoku, Thursday, June 10, 7:00-8:30 p.m.
Roshi will pose a question or theme to the Sangha and we will take turns engaging with her in this Public Face-to-Face with a teacher. A wonderful opportunity to ask a question and learn from others. Everyone welcome.
Day of Reflection on Precept #9: Don't Be Angry — Saturday, June 12, 9-11:15 a.m.
Led by Katrina Myoki Beltran-Hernandez
9-9:15 a.m.         Precept Reading
9:15-9:45             Zazen
9:45-10                 Precept Talk
10:15-11:15         Precept Council
Day of Reflection Transference of Merit
Lotus Sutra Thursday evening Dharma Talk –  Thursday, June 17 – Christina Tchoren Carvalho – Chapter 7 – The Parable of the Fantastic Castle-City 7-8:30 p.m. PT
Everyone is welcome to Zoom in.  Free for Members; Donations appreciated from Non-Members.  To see the upcoming schedule of Lotus Sutra Dharma Talks, click here.
June Zazenkai led by Preceptor Mukei Horner: Friday, June 18 (eve) – Saturday, June 19
Like our online sesshins, this Zazenkai will include zazen, service, face-to-face interviews with a teacher, a dharma talk and time for samu and meals. It is a great way to deepen your practice. Newcomers especially welcome. $25 for Members; $40 for Non-Members. Deadline to register: Sunday, June 13
Click here to register and pay

Members Garden Zazen, Saturday, June 26, 7-11 a.m. by rsvp only.
Atonement Ceremony: Thursday, July 29, 7-8:30 p.m.
During this ceremony of renewing the vows and Precepts, we each have an opportunity to bear witness to our conduct in thoughts, words, and actions. Everyone is welcome. Those who have received the Precepts are asked to attend on a regular basis.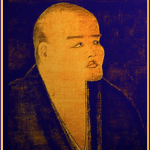 The Three Minds of the Tenzo: Saturdays, July 31, August 14, 25 1:30-3:00 p.m.
A Three Class Series Led by Reverend Jonathan Kaigen Levy
In the thirteenth century, Zen master Dōgen, the founder of the Japanese Soto Zen sect, wrote a practical manual, Instructions for the Zen Cook, Tenzo kyokun, in Japanese. In this class series, we will explore what Dogen refers to as the Three Minds of the Tenzo (the monastery cook):
 Joyful mind is one of gratefulness and buoyancy.
Parental mind loves and raises a child with care.
Magnanimous mind is like a mountain, stable and impartial.
Accepting everything just as it is, these three minds describe the internal world of the bodhisattva.
"When we live our life fully, using all the ingredients at hand, our life becomes what Zen Buddhists call "the supreme meal." A person who knows how to plan, cook, appreciate, and offer the supreme meal of life, is called a Zen cook".  — Roshi Bernie Glassman, from Instructions to the Cook, A Zen Master's Lessons in Living a Life That Matters.
The classes will include readings from "Instructions of the Cook, and lots of opportunity for questions and discussion.  A PDF of "Instructions for the Cook", translated by Griffith Foulk, will be forwarded when you register.
Note: Zoom Protocol
1. Develop Focus. Distraction is especially easy during online meetings. Bring the same intentionality to online meetings as you bring to the zendo. Consider ZCLA zoom events as if on the grounds of the Zen Center. Dress appropriately, wear rakusu if received jukai, don't multitask and close other windows on the computer, and consider sitting for a few minutes before talks and events.
2. Practice mindful screen habits. Those zooming in need to be mindful of themselves on screen as their actions can disrupt the zoom session for others. Refrain from walking around with computer or phone, eating on screen, and other actions that may distract others. If you need to eat, take a break, use the bathroom or move around, please turn off your video.
3. Refrain from photos. Please do not screen shot or photograph ZCLA zoom meetings or share on social media.