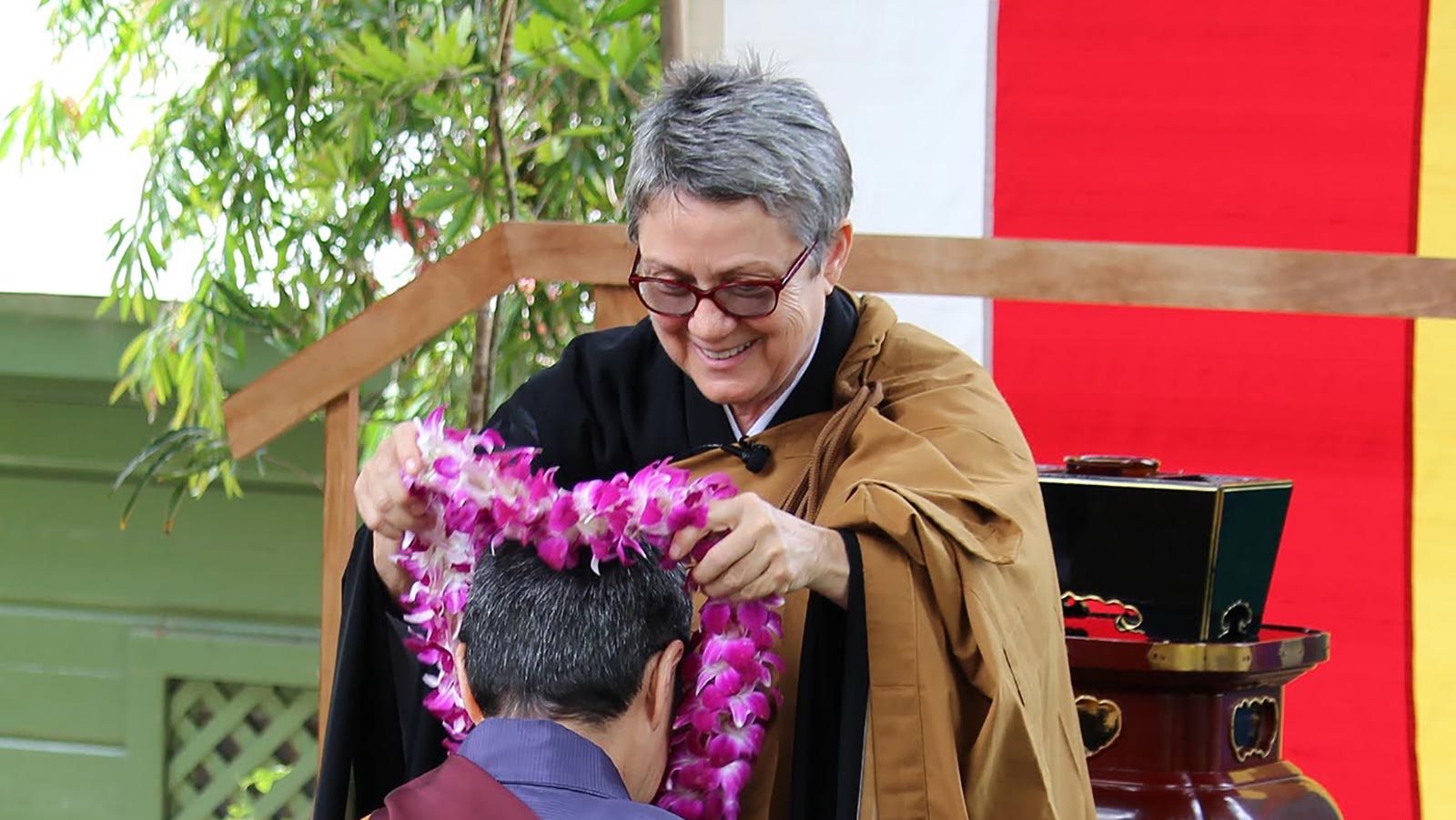 Abbot
Sensei Deborah Faith-Mind Kyobai Thoresen
Sensei Faith-Mind began her questioning of life and practice as a youth when her brother began a serious meditation and yoga practice. As a young child the seed and curiosity of what meditation was became planted.  A very powerful experience in a Yoga practice at 16 opened the idea that there is more — more of what was illusive yet planted deeply.
Life got busy and involved, so it was not until the mid 1980's that Sensei began her practice. The Zen Center was at a very transitional time and therefore she was drawn to The Mountain Center in Idyllwild, which was a part of ZCLA at the time.  At the Mountain Center Zazen was the teacher,  as was nature and the beauty of the surroundings. As it was a very transitional time for the Zen Center, it was easy for one to drift away, which happened.
Fourteen years later, there was an article in the LA Times announcing that a woman, Roshi Egyoku Nakao, was becoming the third Abbot of the Zen Center of Los Angeles. Sensei Faith-Mind's partner shared this article with her and that began an intense commitment to the study of the Dharma and service to ZCLA for the past 21 years.
Sensei Faith-Mind became the fourth Abbot of the Zen Center of Los Angeles in 2019. She began her studies with Roshi Egyoku in 1999, became a Dharma Holder in 2016 and received Dharma Transmission (Denbo) from Roshi Egyoku in 2018. Faith-Mind has taught many of the classes required for Jukai and enjoys carpentry, gardening and sharing the Dharma with everyone that shows up.
Sensei Faith-Mind retired in 2012 after 40 years working for United Airlines. She lives in the Eagle Rock area of Los Angeles.