Examining Our Worldviews from a Zen Perspective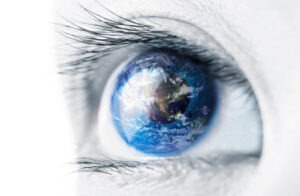 Examining Our Worldviews from a Zen Perspective
A Three Class Zoom Series
Led by Sensei Darla Myoho Fjeld
Tuesdays, June 7, 14, & 21, 7-8:30 p.m.
---
CLASS INFO
In this class we will examine the pictures of our lives and the world that may hinder us from "seeing as is." These worldviews have developed as part of our conditioning and are often unconscious. They come from our teachers, religious and cultural backgrounds, parents, advertisements, books and all the other influences that surround our lives. As Zen students, for example, we begin to notice that our worldview that we are separate or even alienated from the rest of the world is a delusion. Many people in the U.S. still operate in a Three-tiered world of heaven-earth-hell. What are other ways to look at the world? We will look at questions such as: How do I view other people? How do I see my life? This class will give us a chance to do a deep dive into ourselves to see what is there.
All are welcome to zoom in for this.  $20 per class for Members; $30 per class for Non-Members
(If you have concerns about payments or any other questions, please contact programsteward@zcla.org)
---
REGISTRATION & PAYMENT
Sensei Darla Myoho Fjeld is a Zen Buddhist priest and Temple Director at the Zen Center of Los Angeles. She began her practice at the Zen Studies Society in New York in 1996 and in 1997 began practicing at the Fire Lotus Zendo in New York. While in New York she was a political organizer and then spent 9 years as a Research Associate for the Auburn Seminary Center for the Study of Theological Education. She began her practice at ZCLA in 2001. She was the Development Director and then the Executive Director of Coalition LA, a poor people's organization for 8 years. She earned a M.Div and STM from Union Theological Seminary in New York from 1981-1985. She has a Ph.D. in the Philosophy of Religion from Drew University, Madison, NJ and taught at El Camino College in Torrance, CA for 20 years.