Three Tenets Mala Practice Workshop 2022
Led by Rev. Jitsujo T. Gauthier

Sunday, September 11 • 1:00-2:15 pm PST 
On Zoom & On-site
Register using the form below.
NOTE: Participants need to prepare and purchase their own beads and supplies prior to the workshop. If you are coming to ZCLA, you have the option of paying $25 in order to access the ZCLA supplies.
Read the instructions here.
---
CLASS INFO
The Three Tenets are a foundational practice of the Zen Peacemakers. The Tenets are: Not Knowing, by giving up fixed ideas about yourself and the universe, Bearing Witness to the joy and suffering of the world, and Taking Action that arises from Not Knowing and Bearing Witness.
Using a Three Tenets Mala (TTMala) is a way to deepen your understanding and practice of the Three Tenets within your daily life. You can use the Three Tenets Mala to help you process any situation — a conflict with someone, a difficult situation at work, a situation in which you feel stuck, an appreciation for someone, a reflection about an aspect of your life, and so forth. No situation is too big or too small; too serious or too mundane. The tactile quality of holding beads will ground you as the practice helps clarify situations and create a greater intimacy with yourself. Once you learn the basics, the Mala practice itself will begin to teach you.
This class is for those of you who would like to engage in the practice of using your TTMala, explore ways for how to use it, and further integrate the three tenets into you daily life. Please see the attached "How To Make A Three Tenets Mala Instructions" for a list of supplies that you will need to buy and prepare before the workshop.
---
CLASS FEE
This class is provided without a fee, but please consider making a small donation to ZCLA to support our programs.
---
CLASS INSTRUCTOR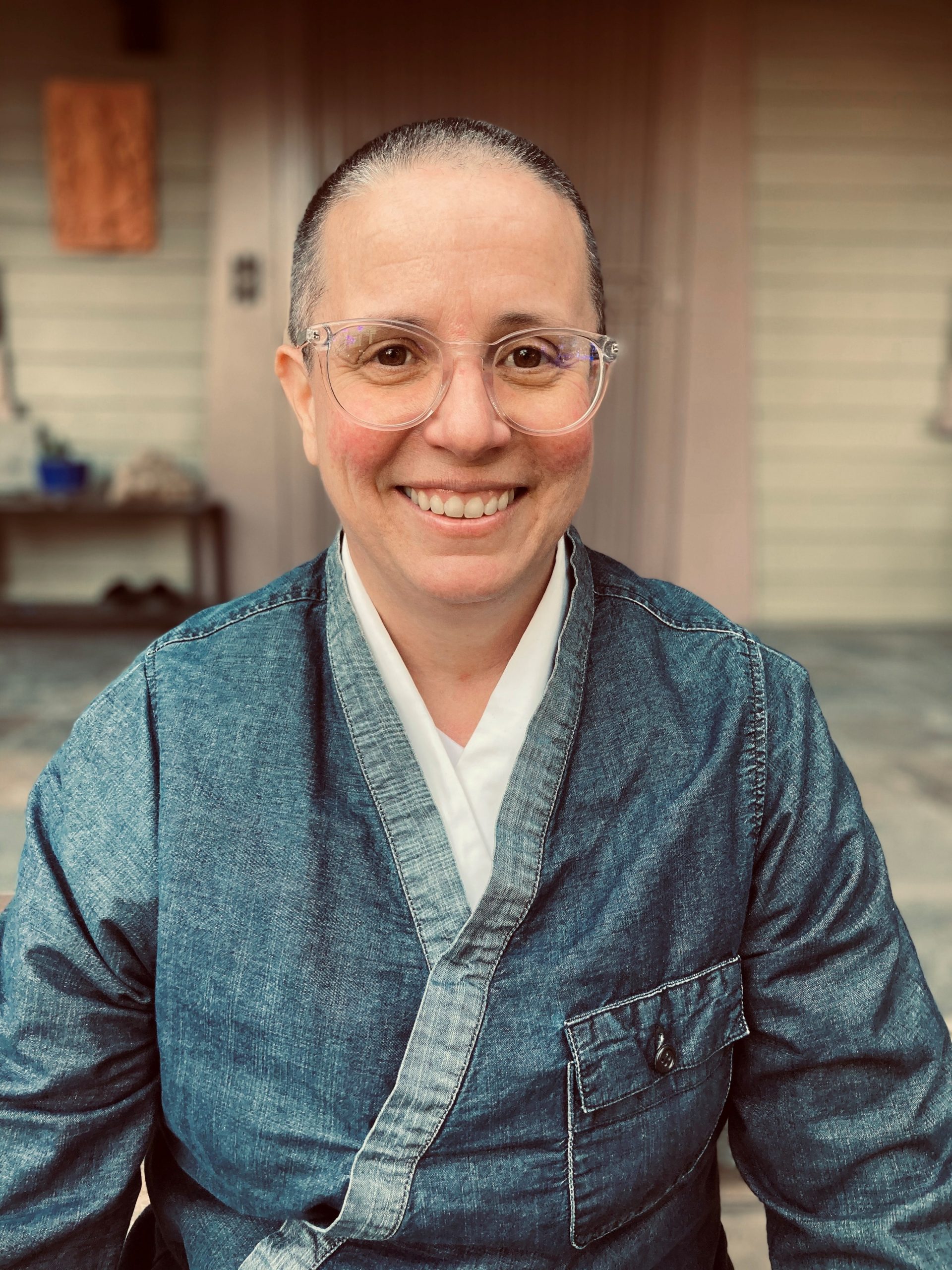 Jitsujo T. Gauthier is a Zen priest, preceptor and Dharma Holder at the Zen Center of Los Angeles, as well as a member of the Zen Peacemakers International. She is also an Assistant Professor and current Chair of the Buddhist Chaplaincy department at University of the West in Los Angeles county. She explores and practices of the Three Tenets in the classroom, chaplaincy work, as well as within seated meditation.
(If you have any questions, please contact programsteward@zcla.org)
---
REGISTER HERE