Dharma Talk by Byakuren Judith Ragir

Sunday, November 20, 11:00 a.m.
Via Zoom & In-person 
---
INFO
Byakuren Judith Ragir will speak about some of the themes of her new book, Untangling Karma; Intimate Zen Stories on Healing Trauma, interspersed with stories from the book of her personal journey of healing. Healing from trauma can seem daunting at times or even impossible, and yet there are psychological and spiritual guides to help the process of digesting and releasing our pain. Judith suggests that we can balance ourselves through the understanding of the ascending and descending aspects of spirituality.  Using several modalities—Buddhism, 12-step recovery programs, psychotherapy and non-violent communication—and by telling her story, Ragir weaves the possibility of a path of spiritual healing and the alchemy of transformation.
Click here to pre-order your copy today!
Meeting ID: 592 934 8543
Passcode: Tiger22
---
SPEAKER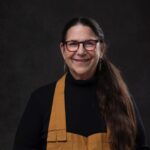 Judith Ragir is a Dharma teacher in the Katagiri Roshi Zen lineage with whom she studied for 17 years. She was instrumental in founding Clouds in Water Zen Center in St. Paul, where she was the Guiding Teacher for nine years and is currently Senior Dharma Teacher Emeritus.  She has also been a professional modern dancer and a doctor of Chinese medicine.  Lately, she makes art quilts with Buddhist themes.
---
EVENT FEE
This event is provided without a fee, but please consider making a small donation to ZCLA to support our programs.
---
(If you have any questions, please contact Myoki at programsteward@zcla.org)