2021 FALL PRACTICE PERIOD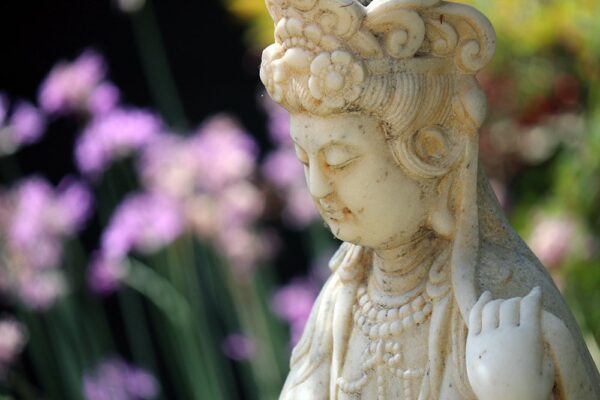 October 2 to December 30
Theme: Gratitude
Welcome to the 2021 Fall Practice Period!
The study text for the Practice Period is Zen Master Dogen's Genjo Koan: The Way of Everyday Life. (click here to view a PDF). In the Genjo Koan, Dogen Zenji writes:
" … When we make this very place our own, our practice becomes the manifestation of reality (Genjo koan). When we make this path our own, our activity naturally becomes actualized reality (Genjo koan). This path, this place, is neither big nor small, neither self nor others. It has not existed before this moment, nor has it come into existence now. Therefore, [the reality of all things] is thus.…"
We ask you to attend to these questions: Where do you situate yourself in your everyday life? What is the nature of this very place? Of this path?
For daily practice, the meal chants are the focus, emphasizing the practice of gratitude (see the section on gratitude below). Here are three printable versions:
Circumstances: Due to the ongoing Pandemic, the ZCLA programs will be held as a hybrid of the restricted Zendo space and your home space, all weaving together through the ZCLA live Zoom room. The Delta coronavirus variant; the heat domes, fires, and floods of the climate crises; and the urgency of homelessness are among the major ingredients of the world environment. Each of us has our particular ingredients of health, work, and family. As challenging as these times may be, the life force manifests unhindered. With practice, we realize that the Dharma—the reality of all things—illuminates everything regardless of how we think about it.
The participating Sanghas are: the Zen Center of Los Angeles, the San Luis Obispo Zen Circle,  the Westchester Zen Circle in Los Angeles, and the Wild River Zen Circle in Nevada City, CA. The teachers, pictured on this page, are ready to support your practice throughout the ninety days. The teachers offering Face-to-Face are Roshis Egyoku and Ryodo, and Senseis Faith-Mind, Shogen, Senshin, and Myoho.
What is Gratitude?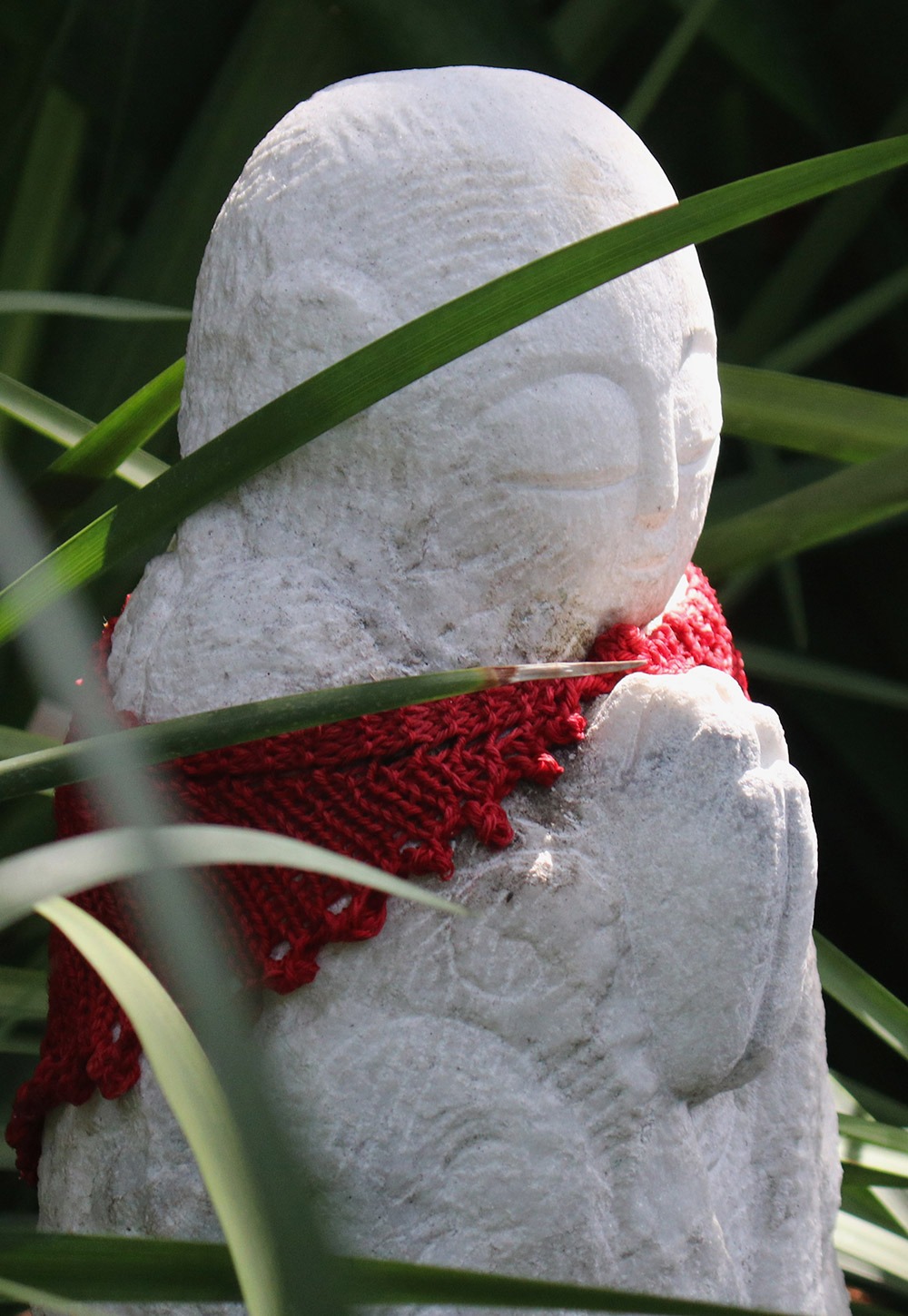 When Maezumi Roshi said, "Appreciate your life," he was pointing to gratitude. Make gratitude the unshakeable foundation of your life. Gratitude is an attitude to cultivate daily. You can be grateful for your innate capacity to drop the wandering, ruminating, storytelling mind and return to this moment, here, now. You can be grateful for knowing a method that you can return to in any moment to be present—mindfulness, labelling, counting, Mu-ing, breath! You can be grateful for Not-Knowing. You can be grateful for recognizing ego-centeredness when it arises and grateful for the capacity to move beyond thinking.
Everyday you receive the boundless offerings of life itself. The trees give forth oxygen, the rain replenishes, the wind blows smoke away. Your heart pumps rich blood throughout your body, your lungs fill with air, your skin registers the hot and cold. These offerings, freely given, call forth acts of reciprocity from you: How do you take care of the very life you are offered? How do you take care of body-mind, the trees outside your door, your clothes, your meals?
Every moment, we are situated in the vast web of mutuality and inter-being. So many people and innumerable labors support your life. Raise your awareness of these efforts and connections. Ground yourself in gratitude for all that you receive. Raise the heart-mind of reciprocity. The practice of gratitude is one of profound humility.
Here are some suggestions for the daily practice of gratitude:
upon waking up in the morning, speak gratitude for a new day.
upon going to sleep at night, speak gratitude for all that you received that day.
upon waking up in the middle of the night, contemplate gratitude.
before a meal, express gratitude with words and offering.
after a meal, express gratitude, saying how you will use this energy.
express gratitude at the end of every conversation.
speak words of gratitude out loud everyday.
everyday, name five new people/things you are grateful for, without repeating anything on your list.
other?
---
PRACTICE PERIOD ENTERING
You are invited and encouraged to attend the opening ceremonies for the Fall Practice Period. On Saturday morning, October 2nd at 9:00 AM, please attend the Entering Ceremony for all participants and the Head Trainee Leave-taking and new Head Trainee Entering Ceremonies. The Sangha will attend via the ZCLA Live Zoom room. Details will be sent by the Program Steward. The Closing Ceremony will be held on December 31st.
Head Trainee Reeb Kaizen Venners

Kaizen will enter as the 2021-2022 ZCLA Head Trainee on Saturday, October 2nd. Kaizen is a long-time Zen practitioner and Resident member. He serves the Sangha as the Resident Steward and web developer. He works as a film editor. Kaizen's training year will be under the guidance of Roshi Kipp Ryodo Hawley.
From Roshi Ryodo:
"I feel honored to be Kaizen's guide during his year as Head Trainee. In Soto training temples the Shuso, translated as "Chief Junior" or "Head Trainee", directly supervises the novice priests. At Zen Center of Los Angeles we have adapted this tradition to meet our modern needs. Kaizen is well prepared to take on this demanding and fulfilling position, having already been in leadership roles as a long-term practitioner and resident. Please give him your full support as he devotes his year to supporting your practice."
Head Trainee Russell Rinkai Rayburn

Rinkai will enter as the San Luis Obispo Zen Circle's second Head Trainee on Thursday, September 30. Rinkai is SLOZC's longest-practicing member sitting with us for the last fourteen years and serves as the President of the Board of Directors. Rinkai is a retired schoolteacher having taught for 32 years. As a 4th degree black belt in Aikido, he continues to teach this martial art at the Aikido Central Coast dojo. He has been married to his wife Caroline for 39 years.  They have two grown children and two grandchildren  May his time as Head Trainee go well and may it serve to deepen both his own practice and our collective practice.
---
EXITING SHUSO AND HEAD TRAINEES
Head Trainee Nem Etsugen Bajra
Etsugen, the Head Trainee for 2020-2021 under the guidance of Roshi Egyoku, will formally exit his position on Saturday, October 2nd. His Dharma Exchange will take place on Sunday, October 17, at the end of the October sesshin. Thank you for your steadfast practice throughout the Pandemic and Practice year, Head Trainee Etsugen. The Sangha has been supported and inspired by your practice!
Shuso Christina Tchoren Carvalho
Shuso Christina Tchoren Carvalho, the Head Trainee for 2019-2020 under the guidance of Roshi Egyoku, remains in Campina, Brazil, due to Pandemic travel restrictions. She will formally exit her term as Shuso on Saturday, October 2nd. We await her return to ZCLA when international travel resumes in order to complete her Dharma Exchange. In the meantime, Shuso Tchoren continues her weekly studies with Roshi Egyoku and guides the Campinas Sangha.
Head Trainee Geoff Kanjō O'Quest
Kanjō, Head Trainee 2020-2021 under the guidance of Sensei Shogen at San Luis Obispo Zen Circle, will formally exit his position on September 30. He has served as the first Head Trainee of the SLOZC Sangha. Deep gratitude, Head Trainee Kanjo, for your practice and dedication to our Sangha. You have been an inspiration to us all. His Dharma Exchange will take place on Sunday, November 14 at the SLOZC.
---
MAIN PROGRAM DATES
ZCLA
Entering Ceremony: Saturday, October 2
Closing Ceremony: Friday, December 31
Head Trainee Dharma Exchange: Sunday, October 17
SLOZC
Entering Ceremony: Thursday, September 30
Head Trainee Dharma Exchange: Sunday, November 14
---
Zazenkai: November 12 (Fri. eve) – 13 (Sat.)
Sesshin
Golden Wind: October 10 (Sun. eve) -17 (Sun.)
Rohatsu: December 5 (Sun. eve) – 12 (Sun.)
Year End: December 27 (Mon. eve) – 30 (Thu.)
Days of Reflection (Saturday)
October 23
November 20
December 18