Dharma Talk by Roshi Joseph Bobrow

Sunday, August 7, 11:00 a.m.
Via Zoom & In-person 
---
INFO
Roshi Joseph Bobrow will give a talk based on his new book, A True Person of No Rank. In A True Person of No Rank, Joseph Bobrow takes a fresh look at Buddha's vision for an awakened person and her awakened activity. He examines the true self (also referred to as no-self) that is at its heart, and unpacks some misunderstandings that can hinder us on the path and impede the distinctive, empowered expression of our realization. He explores a true person of no rank, a Zen expression of no-self, and the notion of an agent of compassion. It takes an insubstantial person of substance, (not fixed or permanent but grounded) not only to survive these dire times but to actively participate in saving the planet and healing the world. It takes a differentiated person, an agent of compassion, to bring to bear the insights of oneness and radical interconnection at the heart of Buddha's dream.
Meeting ID: 592 934 8543
Passcode: Tiger22
---
SPEAKER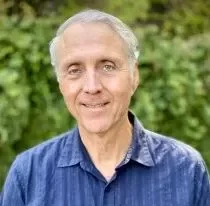 Joseph Bobrow is a Zen master, a psychoanalyst and a community activist. He has been practicing Zen for fifty years and is Roshi of Deep Streams Zen Institute in Los Angeles. Joseph has long been integrating Western psychology with Buddhist practice to create communities for transforming individual and collective anguish.
Joseph tells the story of his integrative work and its applications to building peace in Waking Up from War: A Better Way Home for Veterans and Nations, with a foreword by the Dalai Lama. Joseph's first book was Zen And Psychotherapy: Partners in Liberation, with comments by Thich Nhat Hanh and foreword by Norman Fischer. After Midnight: Poems of Love and War, is his first collection of poems.
His podcast, "Lotus in the Fire," brings seasoned teachers and activists into dialogue on Engaged Buddhism. He practices psychotherapy in Los Angeles and teaches widely.
---
EVENT FEE
This event is provided without a fee, but please consider making a small donation to ZCLA to support our programs.
---
(If you have any questions, please contact programsteward@zcla.org)